DEUTZ Service
IN-SHOP SERVICE AND REPAIR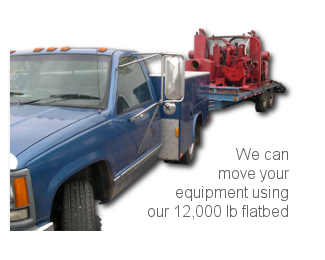 We can service your Deutz diesel engines in our 2,500 square foot service bay with 4,000 lb. gantry, designed for large in-shop repairs and complete engine overhauls. We stock most Deutz Special Tools and use Proprietary Engine Diagnostic Equipment for analyzing and troubleshooting your Deutz diesel engines.
We are Deutz Diesel Engine Specialists! Our main office and service center is conveniently located in central Connecticut.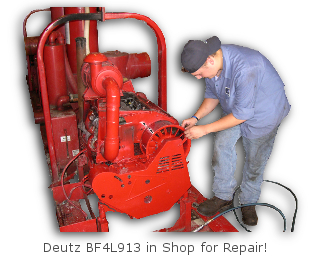 The goal of Engine Parts Unlimited is to get your engine up and running as quickly as possible.
We do Non-Warranty Repairs at reasonable rates that come with our own Workmanship Guarantee.
ROAD-CALL SERVICE AND REPAIR
We offer mobile Deutz service and repair for Connecticut, Massachusetts, New York and Rhode Island and our service fleet is fully equipped to handle many repairs right at your location. Conveniently located in central Connecticut, our Service Personnel have the knowledge, experience and precision tools to asses, diagnose and repair your engine, keeping your down time to a minimum.

STEP 1:
Please follow the below instructions prior to calling about Deutz Engine Service and Repair. If your calling for service on non-Deutz products go to step 2.
Locate the Engine Information plate and record the Model Number and Serial Number of your engine. If you require service for more than one Deutz engine, please record the information for each engine.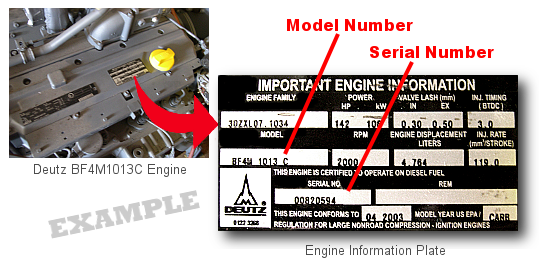 If you are having difficulty finding the Engine Information plate on your engine, then try using this Deutz Engine Serial Number Location guide: VIEW DOCUMENT
---
STEP 2:
Call us...

At any time during the automated greeting message press 2 and you will be connected to our Service and Repair Department.